Help for Add to My Calendar
In the Event Actions window where you clicked Help, the events that you selected in the website calendar appear at the top. If you selected more than one event, you probably have to scroll to see them all.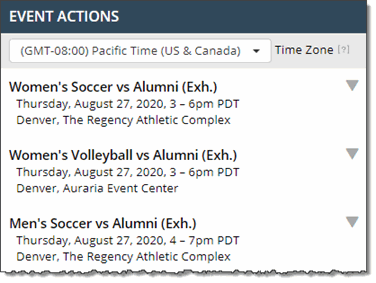 In the bottom half of the window, you see a list of calendar programs.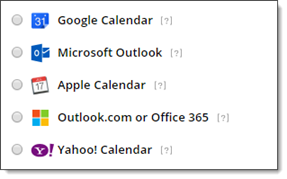 To add the events from the website calendar to your personal calendar, select the calendar program that you use. You may be asked for some additional information or to sign in to your email account.
If you want more instructions
If you'd like detailed instructions about adding events using a particular calendar program, click the name of the program below. (Click the name again to hide the instructions.)