Help for Email Me Event Info
In the Event Actions window where you clicked Help, the events that you selected in the website calendar appear at the top. If you selected more than one event, you probably have to scroll to see them all.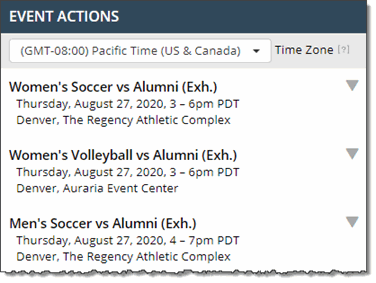 In the bottom half of the window, you see a request for information.
To email event information to yourself
Type the requested information and then click Send Email.
You see confirmation that the reminder will be sent. Click Close Window to close the Event Actions window and return to the website calendar. Or, from the menu on the left, choose another action you want to take with the events.
Click a question below for more information.