Compact List calendar view
Use when your goal is to
Don't use when your goal is to
Label the event fields that display in the calendar (for example, Description, Time, Location).
Present events in a traditional calendar view (such as a month or day view).
Provide lots of detail with each event on the calendar.
Description Each event represents one line in a list of grouped (and possibly subgrouped) events.
Examples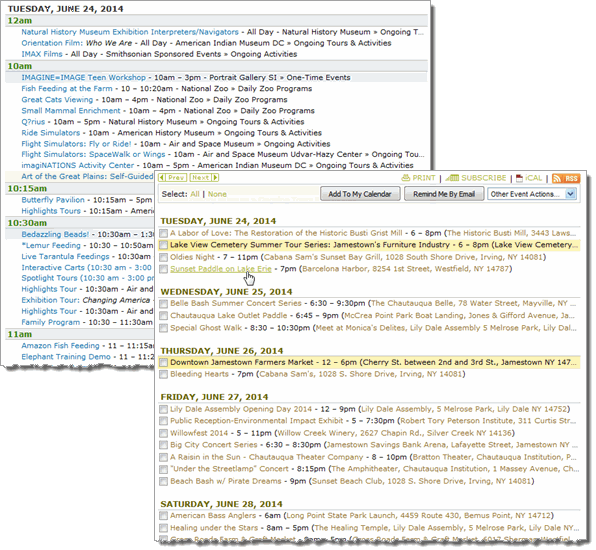 Settings to notice
Top left calendar
Bottom right calendar

Events are grouped by day with no subgrouping.
Description, Time, and Location fields are displayed.
Visitors can select multiple events (using the check boxes to the left of each event title), and then take an event action, such as adding the events to their personal calendars.
A yellow background color identfies events from a mixed-in calendar.