Style the Tile view with featured levels
This topic describes how to use featured levels to style events in the Tile view, based on event categories, including:
Important There are several methods you can use to style event tiles in the Trumba Tile calendar view. The best method for you depends on how your events are organized, and how you want to present them on your website. See: Tile calendar view.
In the example below (using the Trumba Library demo calendar), the Event Types are reflected in the display of the event tiles: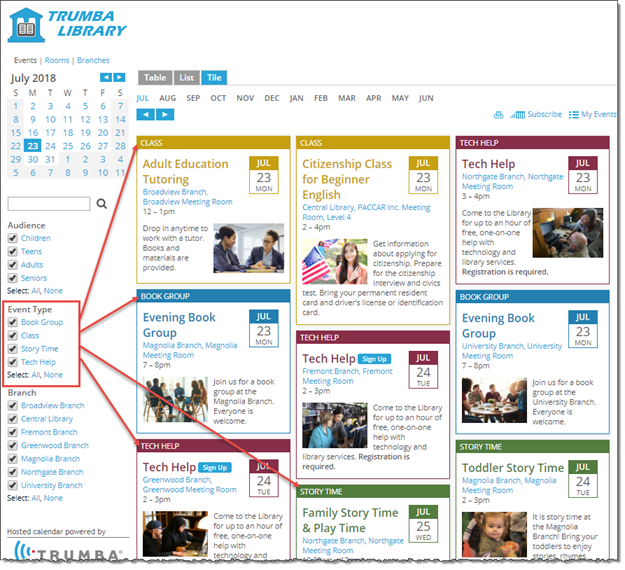 To use featured levels to style events in the Tile view: