Detail List calendar views
Use when your goal is to
Provide full event details in calendar view, including all custom fields.
Include event images in the calendar view.
Group events using custom time blocks (such as seasons or academic terms).
Subgroup events by start time, time block, location, or description.
Don't use when your goal is to
Present events in as compact a way as possible.
Control which event fields display in calendar view.
Description Lists events with full details, emphasizing either description or date. You can group and sub-group events and control the number of events per page.
Examples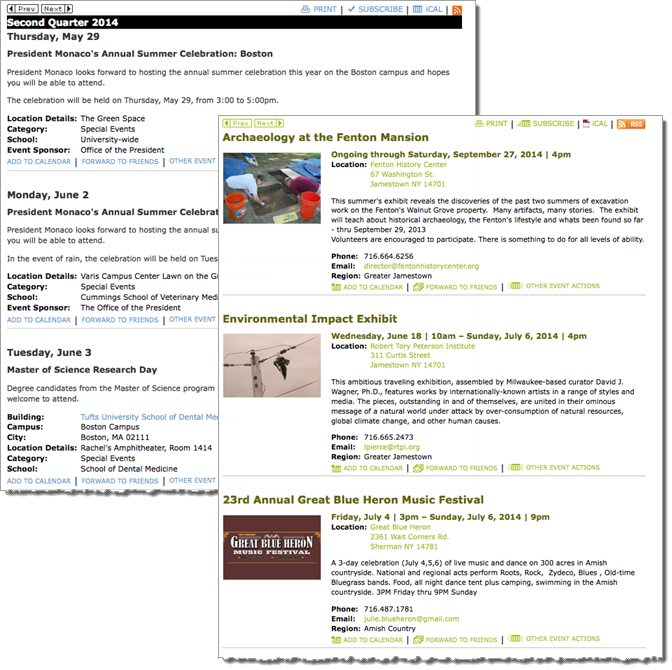 Settings to notice
Top left calendar
Bottom right calendar

Events are grouped by quarter. No sub-grouping.
Date is emphasized.
Event action links are included at the bottom of each event.
The view automatically lists all custom fields.